It's just strange how exquisite baseball is. This game is anything- epic, graceful, elegant, name it- but boring. There are a few things that make baseball so exciting and, in my opinion, the best game in the world.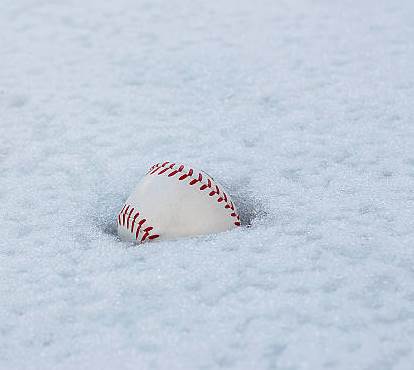 First, baseball players don't really need cheerleaders to distract the fans from a horrible loss. We finish what we start, and if we lose, we do it gracefully. Secondly, it's the only game where the defense team gives the ball to the offensive side.
But what makes this game extraordinary is the fact that not even the most disastrous snowstorm can stop it. It can be quite uncomfortable for a football game to go on in ridiculously cold wintry weather conditions. But it never gets too snowy to get out of the house, stretch your legs, and take a swing.
In fact, I think the white ground cover makes snow ball much more interesting than playing in good weather. This is because diving into a snow pile is more fun than sliding into first base. And as Carlos Correa- America League Rookie of the year 2016 – noted, playing baseball in the snow is, perhaps, the best offseason workout.
In this article, therefore, I'll reveal to you a few secrets on how you can set up a snow baseball field and enjoy playing either on the offensive or defensive side.
Gathering your team
We all know that a baseball team needs 9 players to play defense. It's possible to have fewer people when playing in normal weather conditions. However, do remember that moving in 2-inch snow is pretty much difficult leave alone running.
This means that your outfielders will not be able to cover much ground when catching the fly balls in the outfield or chasing down ground balls that might go past the infield.
It's, therefore, a good idea to bring the number of your team players to as close to 9 as possible especially for a snow game.
Setting up the field
Setting up a baseball field on a snowfield isn't as hard as it may always seem. However, unlike your regular field, you will need to be very creative to ensure that the bases are clearly visible by all the players and by your fans (if you are lucky to have some in this weather).
Luckily, there are a lot of objects that you could use for the first, second, and third bases. A good recommendation here would be an orange or red traffic color cone. The major pro of using a brightly colored cone is that besides being easily visible by everyone in the field, it will also not be easily buried as the snow continues to fall.
In case these cones are not readily available or are not allowed for such use, you could also use a flag- a brightly colored cloth (not white) mounted on a stick. Plant the sticks where you intend the bases to be.
Speaking of the bases, how far should they be from each other?
In normal playing circumstances, each base is usually around 90 feet (27.5 meters) from each other. Depending on how thick the snow is and the number of players available, you could choose to stick with these measurements or make some adjustments to suit your situation.
Don't bring the bases so close to each other though. The fun in snow baseball is more real when there is all that struggle as you wade through the snow. You'll not actually need any dirt to join the bases. In my opinion, the snow has enough trouble for you.
Playing Snow Baseball as the Pitcher or Battler
The most humbling thing about playing baseball in frigid temperatures is that everyone suffers in equal measures, whether you are the pitcher, batter, catcher, baseman, or outfielder.
There is a heated debated on who gets a rougher time between a hitter and a pitcher when playing in the snow. Regardless of who wins this debate, the fact remains that everyone has to take advantage of their opponents' challenges to beat them.
The Pitcher
In case the snow is still falling, the pitcher is somewhat favored. This is because the falling snow tends to form a curtain so that the battler can't locate the ball after it has been pitched.
However, you'll still need to be careful with your throws lest you give the batter a free advancement to the first base after 4 balls. So, you'll need to engage your fastball, curve-up, changeup, and slider skills effectively and try to confound the batters.
But regardless of how the bad weather tends to be in favor of the pitcher, this role also has its challenges too. The toughest part for the pitcher is to get a good grip on the ball in the first place.
Not unless you are lucky enough to have some water in your hair to help you get a good grip, chances are that you'll not be able to trick the batter. If you regarded snow baseball as a workout, it might help you to improve your grip even in normal league games.
The Hitter
The major problem facing the hitter is the curtain that snow tends to form. So, unless you are really sharp, getting a clean shot of the ball will always be a bit tricky in most instances. But that's when you learn to be extra patient.
Another thing, although this one applies to all players alike, is that at this time, it's very likely that you'll be in several layers of clothes. This makes it quite hard to get loose which may affect your swing and how far you hit the ball.
But the worst bit is getting stung in the hands when you fail to time the pitch. This brings up the need to wait for that perfect pitch that won't sting your fingers.
Conclusion
Playing baseball in the snow can be a bit tricky. The hitters get stung in the hands, the pitchers rarely get a good grip of the ball, and the outfielder can't wade through the piles of snow fast enough to grab the ball. But that's the beauty of playing baseball when winter rolls around.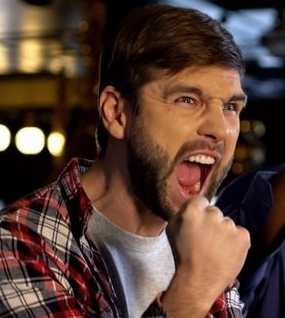 Hello everyone, I'm Darron and head Editor of this site. I'm so proud to be a part of this project.