With enthusiasm, game madness, and out-of-control energy, a 12-year-old is highly passionate about the game especially when he is the one playing it. Selecting the best baseball bats for 12 year olds 2022 – 2023, not only improves their play but also boosts their confidence and morale. We have made a perfect list to make things easier for you.
Best Baseball Bats for 12 Year Olds 2022 – 2023
1. Louisville Slugger Usa Solo (-11) Love the Moment Edition Baseball Bat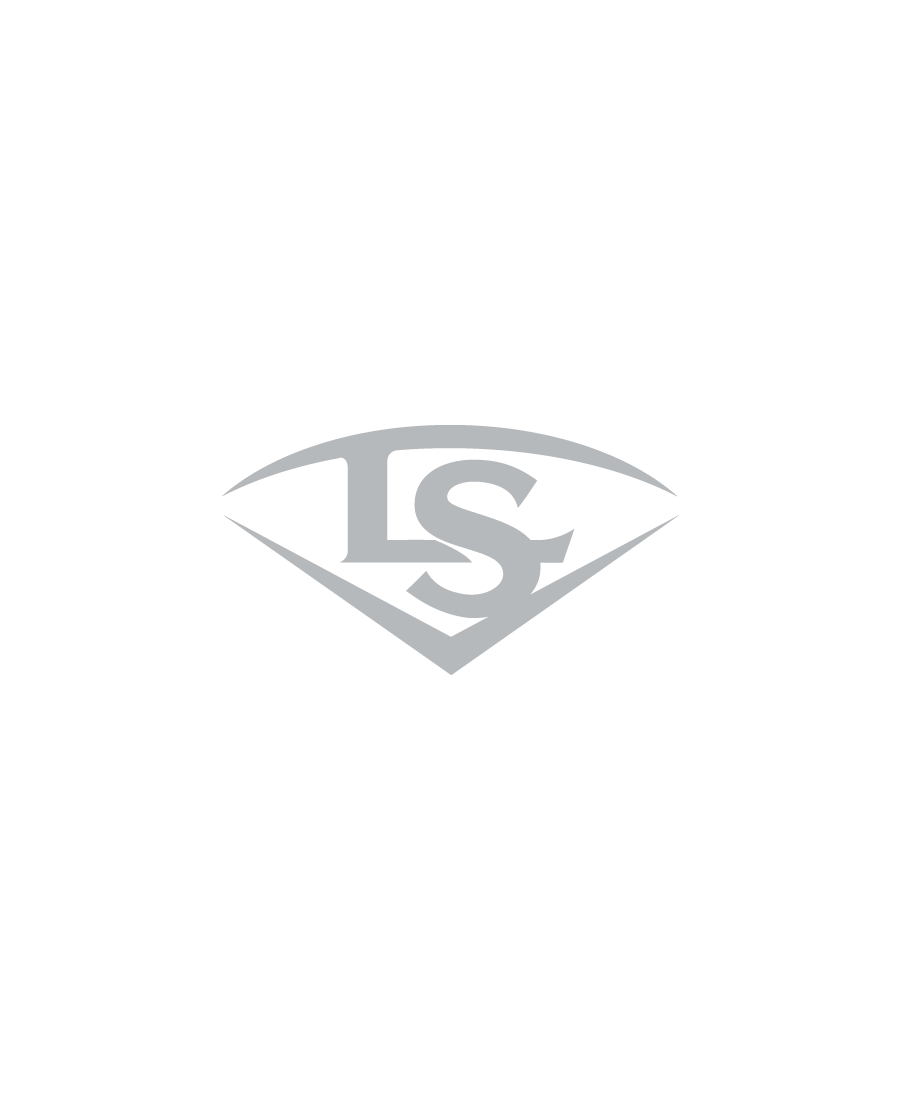 Manufactured to provide more than just a competition in the field, USA Solo 619 gives a special purpose to a player to spread autism awareness as well.
This baseball bat is made in collaboration with Autism Speaks. It is a special 'love the moment' edition that wants your young one to show the world that Autism needs understanding and acceptance.
This bat meets all the USA bat standards. When it comes to weight, it is one of the lightest swinging bats that one can hold onto. Along with keeping it light, the company has given it the best sturdy construction by making it with a one-piece hyper alloy. It not only adds strength but also allows maximum energy transfer when the ball comes in contact.
To enhance the performance further, it features Slugger's special Speed Ballistic Composite end cap. Thanks to this, your young one can enjoy lightning-fast swing speed with complete bat control. This combination makes the player unbeatable in every game.
So the player can play all day long easily, this baseball bat comes with LS Pro Comfort Grip and tapered handle. With this grip, you get the ideal combination of cushion and tack. This bat is approved to be used in all the leagues allowed for a 12-year-old including AABC, AAU, PONY baseball, Babe Ruth Baseball, Dixie Youth baseball, and Little League Baseball.
Overall, this bat offers your young player a chance to be a champion in no time.
2. Slugger 2021 Meta (-13) 2 5/8″ Usa Baseball T-ball Bat
Awesome in looks and great in performance, this baseball bat gives the best of both worlds.
Meta 2021 is truly the bat of the future for the growing champs who want to take their game to another level. With its 100% composite barrel, this bat offers stiffness and control while providing maximum swing speed. The strength it provides on contact can take the ball wherever the player likes.
Furthermore, the performance of the bat is improved by adding molded end cap design. Thanks to this construction, the bat gets the ideal barrel profile to keep everything in control. Also, it further improves the bat swing speed. With all the amazing features, this bat is also light on the pocket.
This one-piece bat also features the premium LS Pro Comfort Grip. With its addition, your child not only gets better cushioning for the hand but also enjoys improved control with an amazing feel. Approved to be used in T-ball, when your young star has this bat in his hand, he is only a few shots away from the victory.
3. Demarini 2022 Cf (-13) Usa T-ball Bat
This bat lets your young player welcome the future with its superb flawless performance every time.
Made specifically for the T-ball game, this DeMarini bat is constructed using high-quality composite to keep you going like a pro. It has a one-piece composition so the player always hits the ball right. With its design, the player enjoys full barrel control with ideal swing weight.
The bat is very light in weight so your young player doesn't feel tired even after a long playing day. Also, with its low weight, the player enjoys the maximum swing speed.
To further enhance the batting experience, it features ION D End Cap that keeps the swing weight and bat control at its optimum. The barrel performance is maximized in every possible way to give your youngster an ultra-responsive feel.
If you see it as a whole, this bat provides the new player the correct feel, improved performance, and augmented control to have the best batting experience.
4. Rawlings 2021 Exclusive Remix USA Youth Baseball Bat Series (-10)
Huge sweet spot with complete control, this youth baseball bat makes your kid a superstar in no time.
Not only in performance, but this bat is equally stylish as well with its sublimated graphics so your little star can stand out from others. This bat is certified to be used in all USA-sanctioned leagues so just grab it and let your young player enjoy every match afterward.
With the -10 drop weight, the sweet spot is massive that no ball misses the bat, but it doesn't increase the weight. This bat offers the complete package of control and power so the little hands can easily swing this bat.
This bat is made using a one-piece high quality alloy that makes it stand all the odds. The bat is very durable and lasts season after season. Ideally made for the young players who want to take their game to a whole new level, this bat is an awesome combination of performance and style.
5. Easton REFLEX -12 USA Youth Baseball Bat
With one-piece construction and a big barrel design, this bat is a perfect Easton gift to young baseball players.
In the list of the best bats, it is impossible to leave Easton behind. This youth REFLEX has -12 drop weight with the massive sweet spot that provides your kid a balanced feel whenever the bat is swung.
To give it premium durability, this bat is made using ALX 100 military-grade alloy. It makes a bat highly durable without adding any extra weight. The balance and durability are further enhanced by adding a concave end cap that offers perfect weight with fast swing speed.
For the child to play or practice long sessions, a cushioned 2.2 mm flex grip is added to the bat. It gives complete comfort to the hand while holding the bat. This bat is approved to be used in all USA Baseball Leagues starring young players.
Having light swing weight with maximum power during contact, this bat is made in a way that your little champion can give his full in the field.
6. Easton TYPHOON USA Baseball Bat
ALX100 Military Grade Alloy
One-piece Construction
Concave End Cap
Extended Sweet Spot
Cushioned 2.2 MM Flex Grip
Let's take a quick look at the Easton TYPHOON which is a one-piece aluminum bat made from the highest quality ALX100 military grade alloy for maximum strength and durability.
The bat has a large barrel with an extended sweet spot and a good amount of pop that is a trademark of all Easton bats. The TYPHOON is ultra-lightweight with a -12 drop weight that can be easily swung around making it the perfect choice for 12 year olds. The bat also has a concave end cap for added durability and it gives the bat a very balanced swing weight.
The Cushioned 2.2 MM Flex Grip also provides better grip and keeps the hands of your budding baseball ball player safe and comfortable.
7. Louisville Slugger 2020 Dynasty SPD (-10) 2 5/8″ USA Baseball Bat
ST7 Alloy Barrel
One-piece Construction
HUB 1-shot End Cap
Balanced swing weight
Leather Grip
Another great choice for youth players is the Dynasty SPD from the superb Louisville Slugger collection.
The bat has a one-piece design so it is stiffer compared to other bats and has better energy transfer between the barrel and the handle. Plus, the barrel is made out of robust ST7 alloy that provides more power on contact allowing youth players to hit hard so this bat is ideal for contact hitters.
The Dynasty SPD also features a HUB 1-shot End Cap which is quite durable and provides a balanced swing weight so that players can hitting it through the zone is practically a cakewalk. Finally, the handle is encased in a synthetic leather covering which adds extra grip for better bat control.
How to Find the Best Bats for 12 Year Olds
Nowadays the market is full of so many baseball bats labelled for 12 years old. When you are about to buy one, you can be baffled by the choices you have. It is not that simple to just pick a baseball bat and give it to the young one to play. The bat is specifically selected while seeing different aspects of the player as well. Here are a few tips to find the best baseball bat for a 12-year-old hitter.
Bat Length
While making the selection, first comes the bat length. The bat should be of perfect size, not too long or too short. The longer bat is harder to swing while the shorter makes the contact difficult. For a 12-year old, because of an average of their own height at this age, the most recommended bat lengths are 30-inch and 31-inch. However the flexibility is here if your child has above or below average height. It is all about the matter of comfort while holding and swinging the bat.
Bat Weight
A 12-year-old's body is still developing. Using a heavier bat can be really troublesome for the young players to control and swing. Generally, a lightweight bat is used for the young players. The focus is more on speed and taking the ball to the distance so the bat should not be very light in weight. If it is too light, it will have lower hitting potential that affects the player's game.
Drop Weight
The difference of length and weight of the bat is measured with the drop weight. The drop weight changes as a player proceeds ahead. The players who are starting are recommended to have -10 to -12 drop weight. Select the drop weight your child feels more comfortable with.
Barrel Size
The most ideal barrel size for the 12 year old is 2 ⅝" or open.
Bat Material
For the young players, there are three types of material to select from:
Composite bats: They are made using the composite of fiberglass material and require break-in time.
Alloy bat: They are constructed using metal alloy mainly aluminium as it is durable and light.
Hybrid bat: They are the combination of composite and alloy and made from different materials to provide the best of both materials.
Other than these, you also need to make the selection from a one-piece or two-piece bat. One-piece bats have an amazing trampoline effect while the second one's are known for the flex.
Which material to go for is entirely up to the personal choice of the player. However, alloy bats are cheaper than composite bats which makes them economical. Other than choice, the material can be selected as per budget as well.
Certification
Different youth baseball leagues have their own rules and regulations. So before buying a bat it is essential to know which bat is allowed and which is not. From the type of material to the drop weight, every feature is predefined and the bat needs to meet the given standards to be used in a game. So before making a selection, read the league requirements.
Related articles:
Hello everyone, I'm Darron and head Editor of this site. I'm so proud to be a part of this project.